Emerald Isle Recycle distributes the Solway Bin and Liner system
in Northern Ireland
This system, developed by Solway Recycling in Dumfries Scotland, provides efficient segregation of your waste farm plastic and keeps material dry.

• Bin and Liner system enables easy on farm segregation
• Provides tidy on farm storage of waste plastic
• Keeps material dry
• Liners provide easy loading by collection lorries
• Liners can be used with, or without the Solway Bin
(NB: Bins and liners can be ordered via the registration form on the How to Register page)
Customers have 2 different options to have their waste farm plastic recycled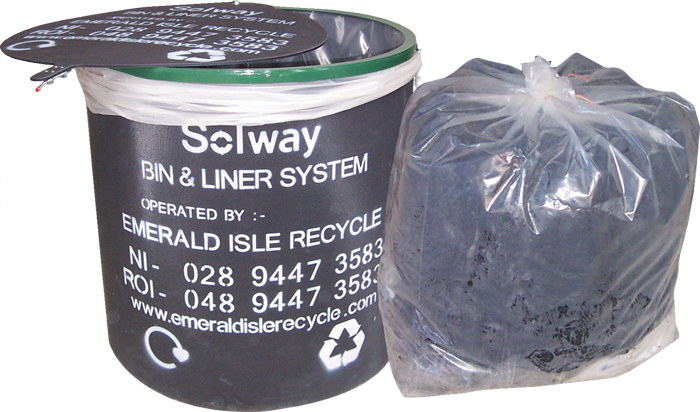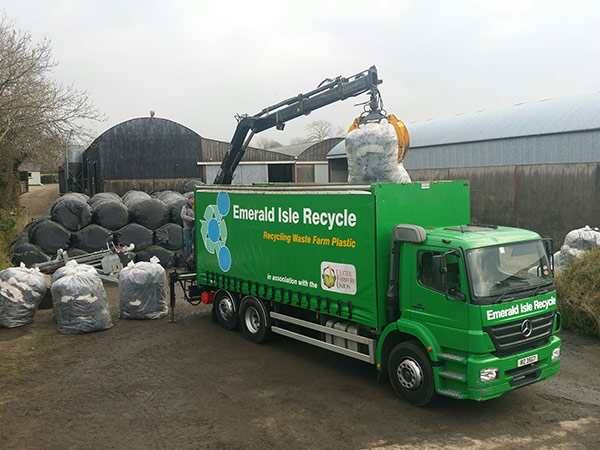 in Solway Liners segregated
into the three waste streams
NB: Silage covers can be collected loose.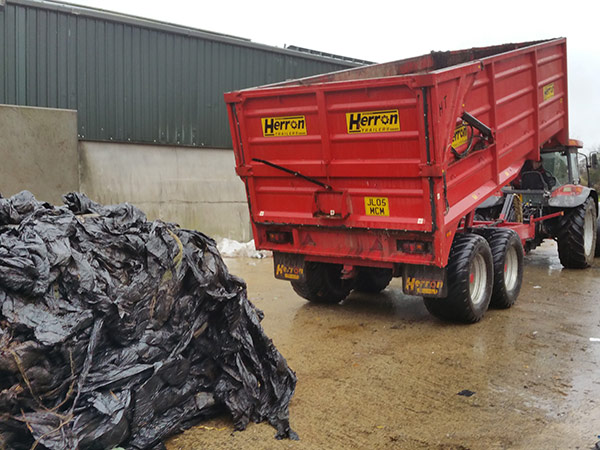 You can deliver to our Randalstown site. PRE BOOKING ESSENTIAL!
NB: Waste stream 1 can be delivered either in Solway Liners or loose bulk.Waste stream 2 or 3 can ONLY be delivered in Solway Liners.
All customer information is stored on our dedicated IT system. This system is used by our sales team to manage farm collections based on routes within the NI postal code system. The team will contact customers directly, and establish how much material requires collection on individual farms, within the postal code area.
The collection drivers will make contact with individual customers on the day preceding the collection, to confirm the collection date.
Additionally, customers can request a collection at any time (subject to minimum quantity requirements), and we will endeavour to make that collection within an acceptable time period.
Customers will then be invoiced for each liner collected (subject to minimum collection quantity).
Certification
All businesses having waste collected will be provided with individual Duty Of Care Waste Transfer Notes. These should be kept for a minimum of two years, and used to confirm compliance with assurance schemes and waste regulations.
Scheme Non-Compliance
All liners will be inspected prior to collection, and they will not be uplifted if they are found to contain mixed stream material in an individual liner, or excluded material. If foreign materials are found during processing, the liner and contents will be rejected, quarantined and disposed of correctly. Additional disposal charges will be passed onto the customer.